In June 2010, Hal Zaima was watching a PGA benefit golf tournament for St. Jude Children's Hospital. The concept was for PGA, LPGA and Champions Tour golf professionals to pledge $1,000 for each eagle they scored during any tournament and donate the money to St. Jude Children's Research Hospital. Hal thought the per eagle donation amount was very generous, however realized that the number of participants was too small to make a huge impact.
Then the thought came to him: "What if we could mobilize all of the private country clubs across the U.S. by having members donate $2 for any eagle scored by a member on their course?" He thought the program could have a long-lasting annual impact to help disadvantaged children across the U.S. With enough participants, a small donation such as $2 per eagle by each member could multiply quickly. The calculation indicated that if all 4,000 private golf clubs in the U.S. participated, with an average 350 members per club and 50 eagles per year, at $2 per eagle, that would equate to $140 million annually to help disadvantaged children.
That's how Eagles for Children® came to be … sort of!
Hal thought someone else would surely come up with the idea and do it. But the idea just wouldn't go away. It wasn't until October 2011 — nearly a year and a half later — when Hal attended a church men's retreat and bumped into Don Kegley, a friend and past president of Oakland Hills Country Club. During the retreat and on numerous other occasions, the idea of Eagles for Children kept popping up in Hal's head. Convinced that God wanted him to start Eagles for Children® and that he could no longer run from it, he incorporated the name Eagles for Children®.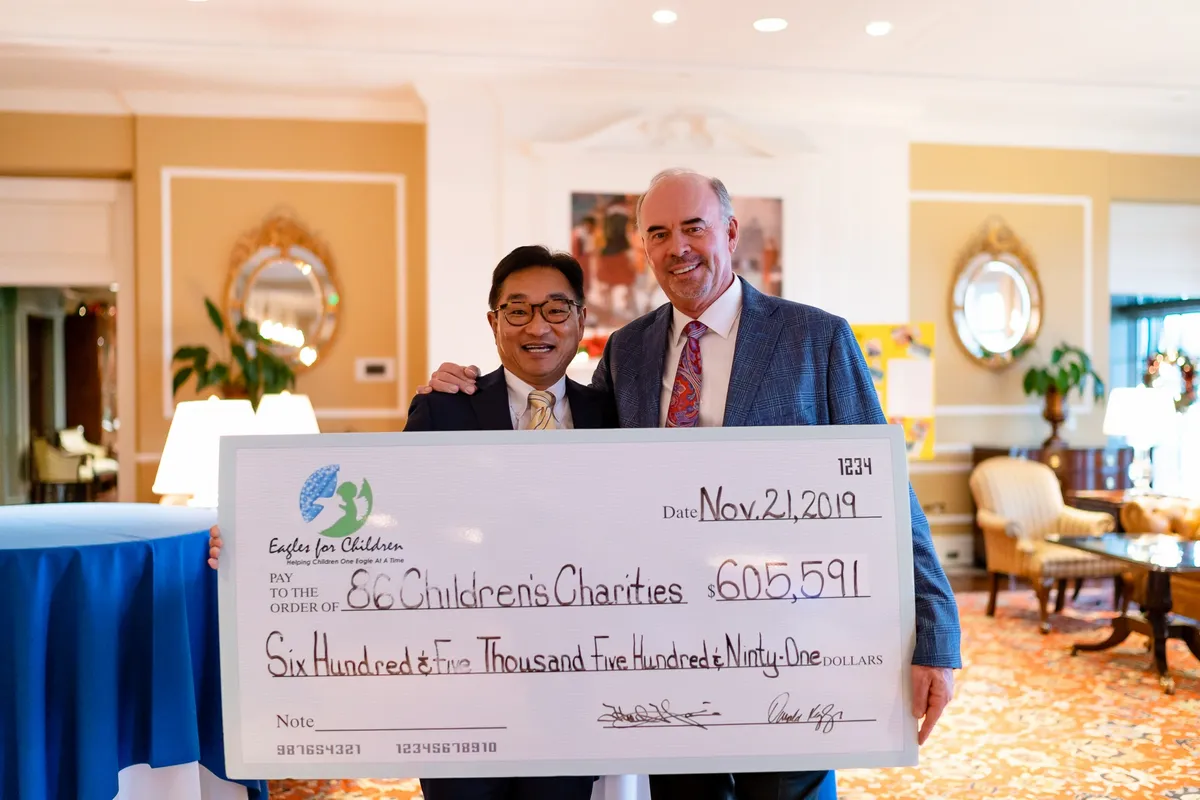 On November 16, 2011, Don and Hal had coffee to talk about their faith walk and their respective opinion of the men's retreat. They had a nice talk. At the end of their coffee, Hal decided to bring up the Eagles for Children® idea. It ignited Don's heart. He was on fire and became the rocket fuel needed to launch Eagles for Children®. He shepherded the approval process with Oakland Hills' Executive Board; and Eagles for Children® became a reality.